Participation Trophies Under $ 8.00 each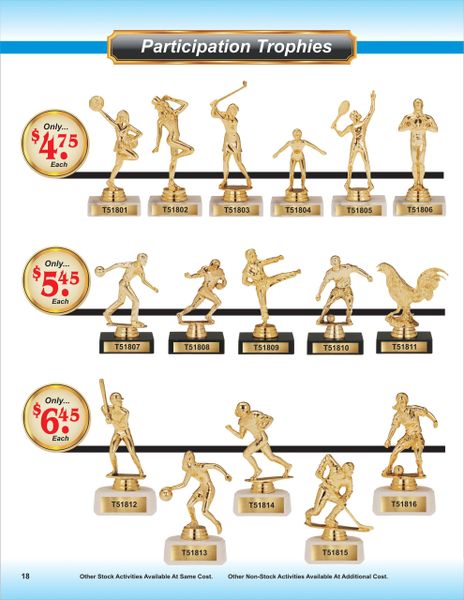 Participation Trophies Under $ 8.00 each

Choose from a wide selection of high quality awards for large participation award programs - there are many options below $ 8.00 each!
There are hundreds of figure styles available for almost any activity. Other than the sport ball base trophies, all of these awards come on a genuine marble base!
We can offer a discount for large orders as well. All figures are approximately 5" high.
Reviews